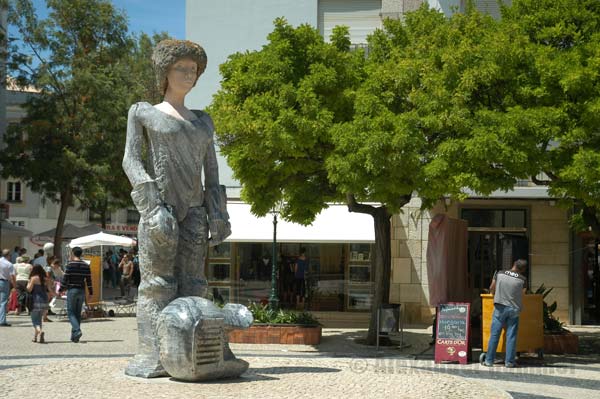 Lagos is a busy seaside town with a young, fun, party feel and also is endowed with a wealth of culture and historic sights; arguably the most historically interesting coastal town in the Algarve.
It has many famous statues and landmarks set amongst a maze of criss-crossed streets. There are three famous statues in Lagos from which its rich history can be traced:
the explorer D. Henrique who brought slaves back from Africa;
Gil Eanes, the first sea captain to cross the Cabo Bojador;
and the modern statue of the 21 year old boy king Sebastian who precipitated the demise of the Aviz dinasty in the 16th century.
Lagos features many fine restaurants, boutiques, night clubs and cultural centres. It has a modern marina and fantastic beaches all within walking distance of the town centre.
Would you like to spend your holidays in the Lagos area? Search below for your holiday homes and apartments:
Holiday villas in Lagos, Portugal
Apartments in Lagos, Portugal
Resort Aparments in Lagos, Portugal