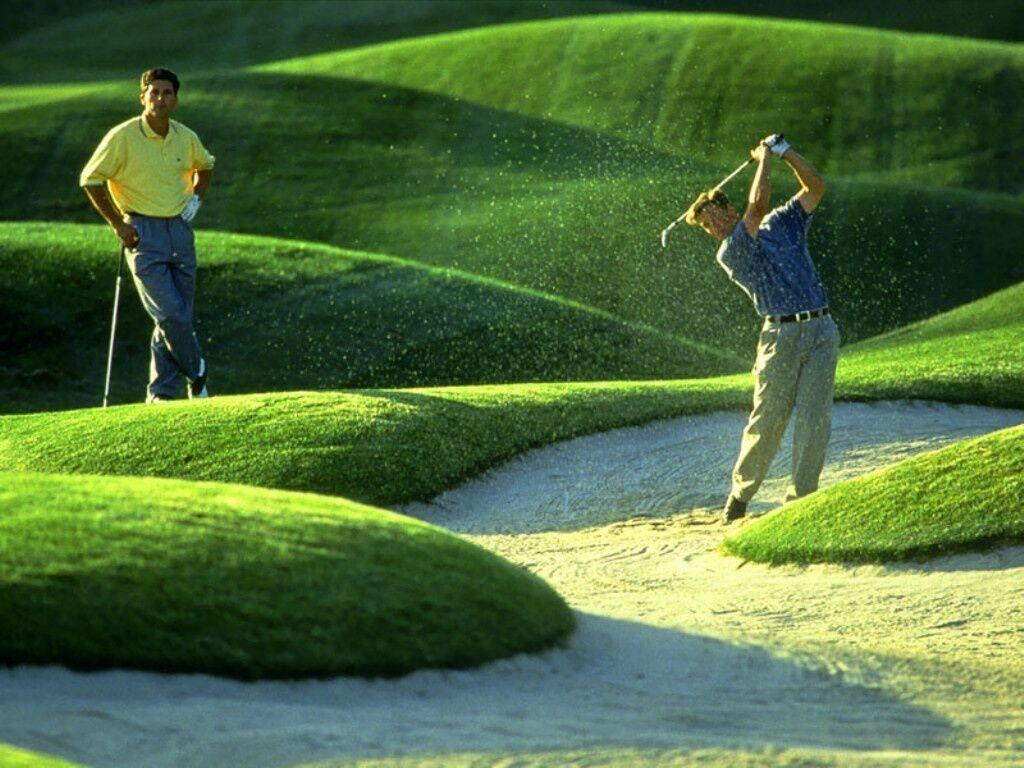 The Algarve has been a magnet for golfers for decades. Portugal's southern edge is famous for its spectacular scenery and coastline. The main golf season is from late autumn to late spring. Winters are mild and golfers from northern European countries can a enjoy warm, sunny days play at a time when their home courses are unplayable. Some rain does fall here in the off peak seasons so don't expect sunshine from dawn until dusk and come prepared.
In the mid-sixties Henry Cotton designed the first proper grass course in the Algarve, at Penina, near Portimão. It was the first of three he designed in the Algarve. During the 1970's and 1980's and on into the first half of the 1990's, golf courses mushroomed all along Portugal's southern coast. Although none of the existing courses are more than 15km from the coast, the terrain varies from the steep hillsides of Parque da Floresta to the near sea-level flatlands of Vilamoura and Salgados. At the time of writing there are around 34 courses across the Algarve all offering a choice of facilities for a range of abilities.
Many people love the golf here so much here, that they move here permanently; so we are sure the Algarve Golf life will not disappoint.