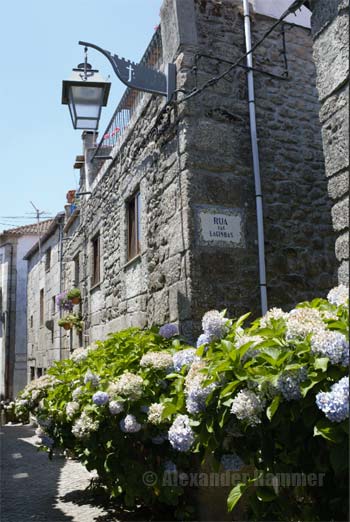 Northern Portugal comprised of the Douro; Entre Douro e Vouga; Grande Porto; Minho; Trás-os-Montes and Tâmega. The largest and most important town is Oporto. The area is perhaps most well known for wine production and the fortified wine, Port.
The beautiful beaches of the North West coast are interspersed by enchanting villages such as Caminha and Vila Nova de Cerveira. Inland is the Peneda-Gerês National Park. Rivers, waterfalls and vineyards transverse the region, and there are many monuments and urban centres to visit and entertain. The old cities of Braga, and Guimarães are good examples of a coalition between cultural heritage and cosmopolitan elegance.
Oporto (or Porto), the capital of the northern regions, with its international airport, is magnificently situated on the mouth of the Douro river. Its historical centre was awarded World Heritage status by UNESCO in 1996. It has been continuously inhabited since at least the 4th Century, when the Romans referred to it as Portus Calle. Citizens of Porto, while definitely Portuguese, hold themselves apart culturally from the rest of the country, as is expressed in the often heard phrase "o Porto é uma nação" (Porto is a nation). Outsiders often consider the people of Porto to be somewhat lacking in social graces. This is likely due to the fact that the city has historically been dominated by Portuguese bourgeoisie and English trading factions rather than the nobility. Locals regard themselves (with some justification) as being the economic heart of the nation. As the saying goes, "Porto works, Braga Prays, Coimbra studies, and Lisbon gets the money."