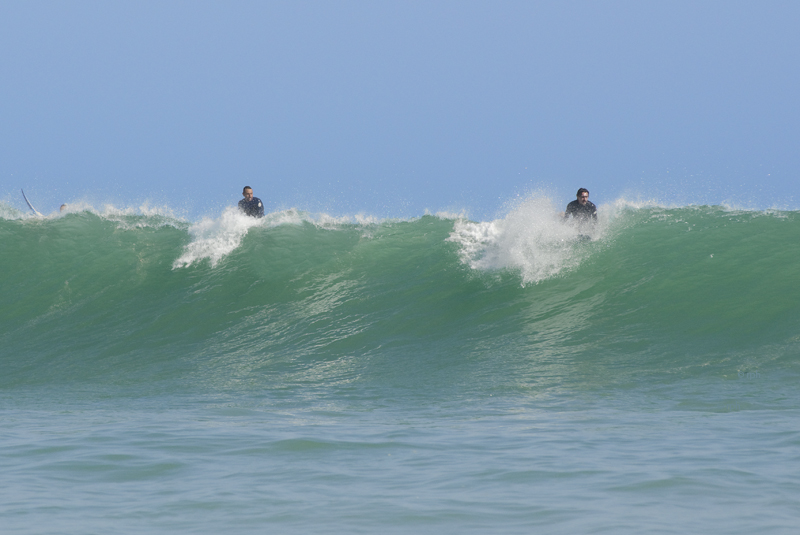 Aljezur, the name being derived from the Arabic word "Aljuzur" (الجزر), the plural of island, sits amid is the splendid landscape of the natural park "Parque Natural de Costa Vincente", which is a protected area of the Portuguese west coast stretching from Sagres to Odeceixe.
The town itself is in two halves, traversed by the river 'Ribeira de Aljezur' and a broad strip of fertile fields and valleys where traditional crops of vegetables, sweet potatoes and peanuts are still grown.
Civilization has been traced here back to the Bronze Age (c. 3,000BC). At the time of the Muslim Invasion of the Iberian Peninsula, the Aljezur river was navigable and the town grew from this. On the western side are the ruins of the medieval castle (c. 1246), which is worth a visit for the stunning views.
The nearby beaches of Arrifana and Amoreira are both beautiful and great places for surfing, sunbathing and walking. The west coast can be windier then the south, so take a windbreak or brolly.