Cities and Regions

The Algarve stretches from Vila Real de S. António in the east at the Spanish border, to the old fishing port of Sagres in the extreme south-west. This narrow southern strip of Portugal is rich is history, places of interest, tradition towns and modern resorts. There are many fantastic and challenging golf courses, sporting activities, great restaurants and many, many long sandy beaches. Whatever your preference, the Algarve will not disappoint.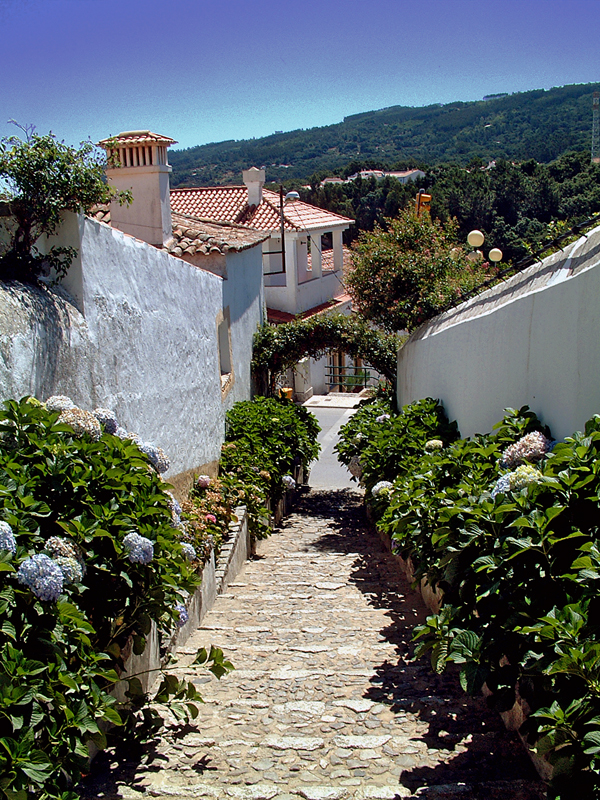 Monchique is a quaint mountain village nestled between the mountains of Foia (902m) and Picota. The borough of Monchique, established in 1773, covers 396.15km2 and forms the backdrop to the boroughs of Portimão and Lagos to the south, Aljezur to the west, Silves to the east and Odemira to the north. Monchique was named by the Romans (Mons Cicus), who originally built the spa at Caldas de Monchique. There is evidence though of the area being populated as far back as the Stone Age.
Often referred to as the "lungs of the Algarve" the folds of the hills and mountains are covered in a variety of trees – cork oaks, chestnuts, eucalyptus, acacias, lemon trees, fruit trees and the strawberry tree (arbutus unedo) which provides the red berries for the famous firewater "medronho". Farming is done on terraces built up with stone walls and everywhere there are water tanks capturing the water flowing from hundreds of natural springs. A drive up the mountain offers amazing panoramic views of the south and west coasts. It is the perfect place for walkers, birdwatchers and cyclists. The local tourist office is well equipped with information and maps of walking trails.