With an end in sight, many of us are beginning their search for the best post-lockdown holiday destination. Moreover, here is where your search may end.
The Algarve is known for its beautiful coastline all along the south of Portugal. In particular the area of Lagos, a small seaside town on the western Algarve.
With its unique sandstone cliffs, sandy beaches and cobbled historical town centre, Lagos attracts visitors from all over the World. Having just 22,000 inhabitants, makes this place the perfect size for any holiday lover. Whether you are with family, friends, or just you and your partner. There is something for everyone.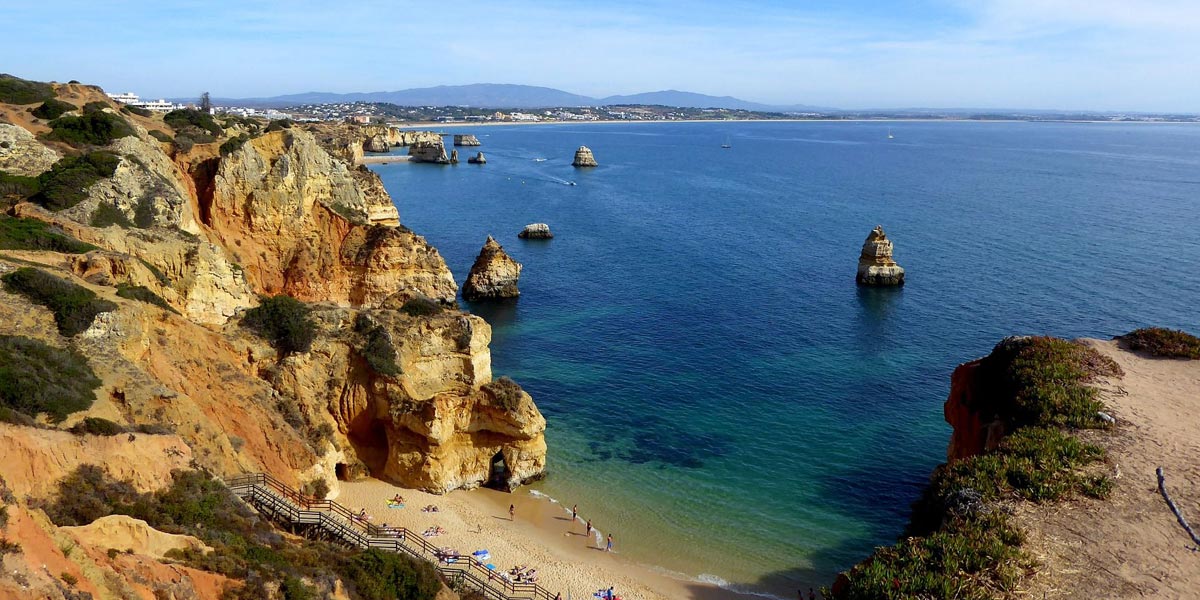 When to visit:
The Algarve is a sunshine all-rounder. In fact, with 300 days of clear skies per year.

The peak season commences in July and stretches across August. The ideal time for a family holiday. The town is lively and with the summer school break, there are plenty activities for the youngsters, allowing parents to relax to the fullest.
For the holidaymaker seeking a bit more tranquillity, yet does not want to miss the summer heat, June and September are waiting for you. With school holidays having ended, you can enjoy the lively town all for yourself.
For the ultimate stillness and cooler temperatures of 16-20°C, the winter months will not shy you away. This time of the year is made for anyone who enjoys sports in the fresh air and wants to escape the cold snowy winters.
Where to stay:
The most popular areas to stay in Lagos include Porto de Mós, Meia Praia, Marina de Lagos and town centre. Regarding accommodation type, this will remain personal preference.
Whether you are looking for hotels, Airbnb, private villas or hostels, this place offers it all. However, to make the most of your Algarve holiday renting private accommodation is recommended.
With the majority of properties having their own private pool, garden and outdoor seating area, you won't have to worry twice about finding a sunbed, or missing the all-inclusive breakfast. A late brunch in the sun, with the sweetest Portuguese fruits and the freshest local bakery bread, will outdo any breakfast that has been sat since 7a.m. After a long day of activities and sunshine, a quick shower, heading into town for dinner is the ultimate summer vibe.
For those who don't require the most extravagant and spacious holiday home, a townhouse or apartment is your best pick. With plenty of casinhas all around the heart of the city centre, you are at a walking distance from all the nightlife, restaurants and bars. There is no better feeling than an evening stroll, with the warm holiday breeze flowing through the cobbled streets.
Things to do:
No day has to be the same.
For the sunbathing and "stress-free zone" holiday, all you need is your swimsuit and a towel. Leave the work worries behind, the sun and beach bars will take care of the rest. Whether you prefer a sandy dune beach, as the 4km long Meia Praia, or secluded by cliffs, such as Praia Dona Ana, Lagos offers it all.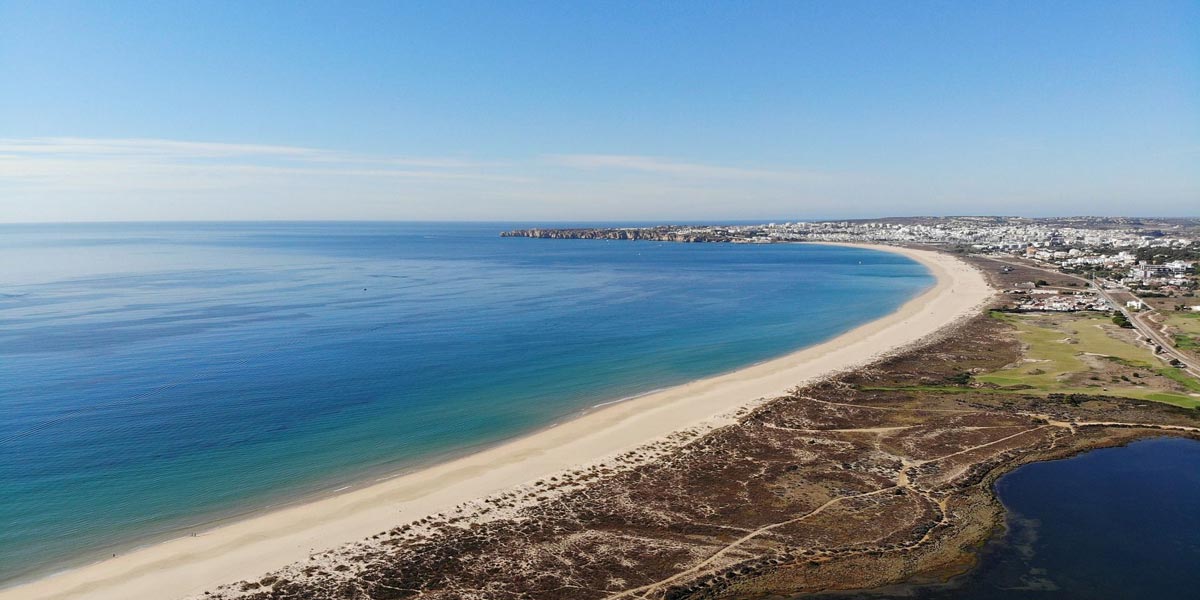 Meia Praia Beach
Prefer the trips full of adventure? Or have children to keep entertained? How about the following:
Grotto trips and Dolphin watching departing from the Lagos Marina
Splashing down waterslides at various theme parks
Surf trip to the wild west coast with a local surf school
Climbing trees and obstacles at the Lagos Adventure Park
Go-karting near Portimão
Horse riding for the whole family
For the sports enthusiasts the list continues:
Golf with a sea view
Tennis and padel for a good sweat
Hike along the endless Fisherman's Trail on the Costa Vicentina
Kayaking and stand up paddle along the coastline
Scooba diving
Mountain biking in Monchique
Kite-surfing in the Alvor lagoon
Seeing the Algarve from above with skydiving
The list almost has no end.
Where to eat:
The foodies will find themselves at the right place.
Lagos covers all taste buds, with superb quality, no matter whether you pick fine dining or a hidden Portuguese tasca.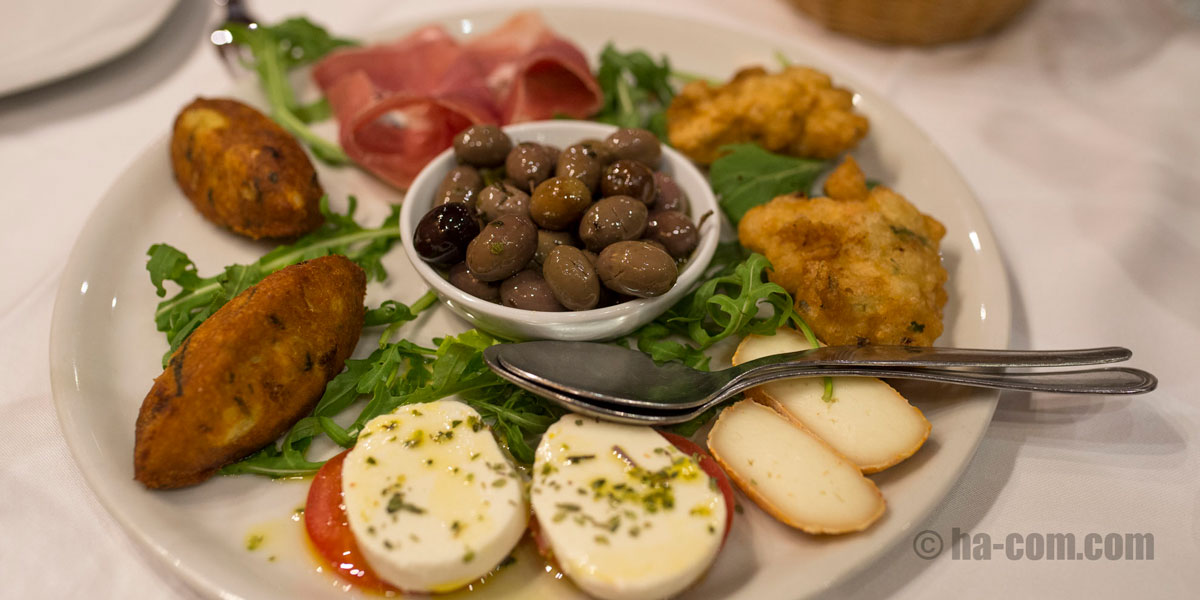 A Portuguese dining experience is a must. The often to-the-eye uninviting traditional restaurants, with their fish tanks of alive fish and crabs, offer the most flavoursome seafood. Accompanied by a crisp glass of white wine, your evening is complete. The ribbed paper table covers not only serve as cleaning convenience for the waiters, ask them for a pen and your children will be entertained for the rest of the meal.

Not a fish fan? Don't worry, you will not go hungry. Portuguese love their meats too! Everyone will love spicy chicken piri-piri.
Without shying the vegetarians away, Lagos has numerous of restaurants that offer the most flavoursome meat-free dishes. Whilst the traditional kitchen might not go beyond an omelette as a veggie option, other international cuisines have you covered. You will find anything your stomach desires.

Don't miss out on the rooftop cocktail bars either. With the generous measures at an incredibly decent price, your evening will be a blast.
Wine connoisseurs can sip their way through Portugal's finest wine selections. Picking their favourite to take home.
How to get there and transport:
If you plan to take the air-route, landing at Faro Airport will be your best option. Only 85km away from Lagos, you can enjoy the journey to take a closer look at the southern Portuguese landscape. Here you can pick between a rental car, airport transfer or dare the adventure by train.
For those who are planning a longer stay, begin your trip with a city break in Lisbon. Rent a vehicle and make your way down to the south, cruising along the scenic Portuguese west coast, ending with a relaxing beach holiday in Lagos.
When in Lagos itself, you will find plenty of bus routes into all directions and the trains heading east. For those where public transport may not be of preference, taxi and Ubers will get you from A to B too.
Hopefully after reading this, the ever so difficult decision has been made for you and you can look forward to your well-deserved sunshine break.